Personal profile
Biography
My background is primarily in literary studies, but my thinking has always been inter- or multi-disciplinary. My first degree was in English and Modern History (with a strong element of creative writing and a dissertation on political philosophy). My MA is in The English Renaissance: Politics, Patronage and Literature. My PhD was on Thomas More, the ethics of historiography and the representation of violence, largely working with deconstruction as a critical framework.
I have held posts at Leeds, Manchester and Nottingham before coming to Dundee. I have been a visiting fellow at the Institute for Advanced Study in the Humanities at Edinburgh, and visiting lecturer at the University of Malta.
In 2013 I had a year-long attachment to the Traverse Theatre, Edinburgh, as one of the Traverse Fifty playwrights. I write for performance.
At Dundee, I founded and head the Centre for Critical and Creative Cultures, and convened the MLitt in Creative Writing Practice and Study.
I was until recently the Chair of the Scottish and English Literatures panel for the Scottish Graduate School in the Arts and Humanities doctoral awards. I also co-ordinated the training Discipline+ Catalyst for Literatures for SGSAH.
Current roles inlcude acting as Research Lead for the Division of Humanities and as Co-Lead for Research Integrity for the School of Humanities, Social Sciences and Law.
Research
I have published several books as author or editor, and around fifty articles and chapters in books (see the details under Research Outputs). Some of my work can be described as practice research, and this is an area I am keen to develop. My latest books are Theatre & Death (2019) and What is Literature?: A Critical Anthology (2020).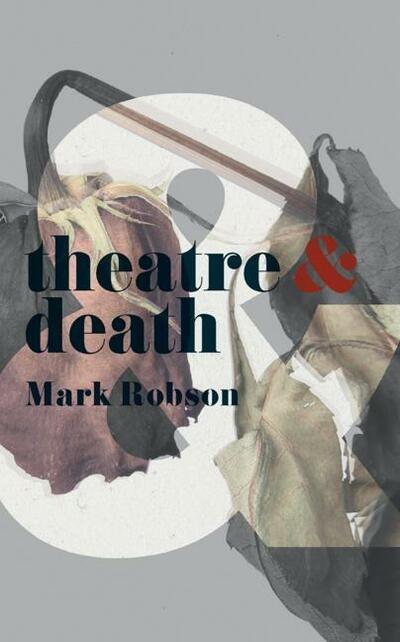 My research to date can roughly be divided into work on literature (particularly early modern); on critical theory and philosophy (particularly politics and aesthetics, Jacques Derrida, Jacques Rancière); and on drama, theatre and performance.
Research interests
One strand of my current work is centred on the intersections of drama, theatre and performance with philosophy and critical theory. I am interested in the creative-critical overlap (border, divide, metaphor, etc.), and with performative modes of writing. I am also at work on a project on the politics of suicide.
I would be keen to work with students on areas including:
- theatre, theatricality, singularity, theories of adaptation.
- performance philosophy.
- areas of European philosophy and critical theory, especially the work of Jacques Derrida, Jacques Rancière, and others associated with deconstruction.
- the work of Hélène Cixous, including her theatre-writing.
- Scottish theatre, particularly in its relationships to European theatre.
- tragedy (death, violence and ethics, politics of genre, etc.)
- the work of John Berger
- relationships between literary, philosophical and visual cultures.
 
Teaching
I teach across a range of disciplines and areas. Recent teaching has included modules on drama, theatre and performance (for English); on tragedy (for the MLitt in Philosophy); on visual culture (for the MFA in Art and Humanities), and for creative writing. I am particularly interested in exploring areas where creative work encounters and is informed by critical theory and philosophy.
Expertise related to UN Sustainable Development Goals
In 2015, UN member states agreed to 17 global Sustainable Development Goals (SDGs) to end poverty, protect the planet and ensure prosperity for all. This person's work contributes towards the following SDG(s):
Education/Academic qualification
Doctor of Philosophy, Posthumous Representations of Thomas More, University of Leeds
Award Date: 10 Dec 1996
External positions
Chair of Scottish and English Literatures panel, Scottish Graduate School for Arts and Humanities
2018 → 2021
Fingerprint
Dive into the research topics where Mark Robson is active. These topic labels come from the works of this person. Together they form a unique fingerprint.
Network
Recent external collaboration on country/territory level. Dive into details by clicking on the dots or